The new high-speed planter Tempo L 24 delivers an unmatched planting precision at very high speed. With 24 row units and an adjustable row spacing from 450 to 508mm, Tempo L 24 is the largest high-speed precision planter for oilseed rape and sugar beets to date. Tempo L 24 will go into production in November 2018.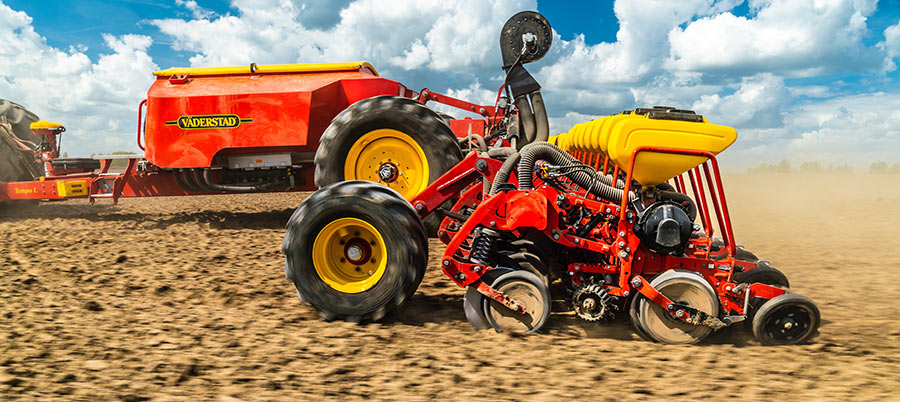 Tempo L 24 is the largest high-speed precision planter for small seeded crops, such as oilseed rape and sugar beet, to date.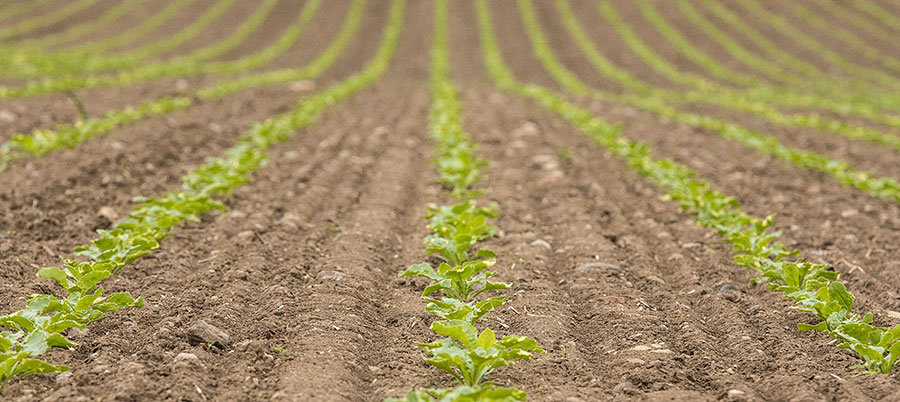 It is one thing to plant at high speed, but doing so with exceptional precision is something completely different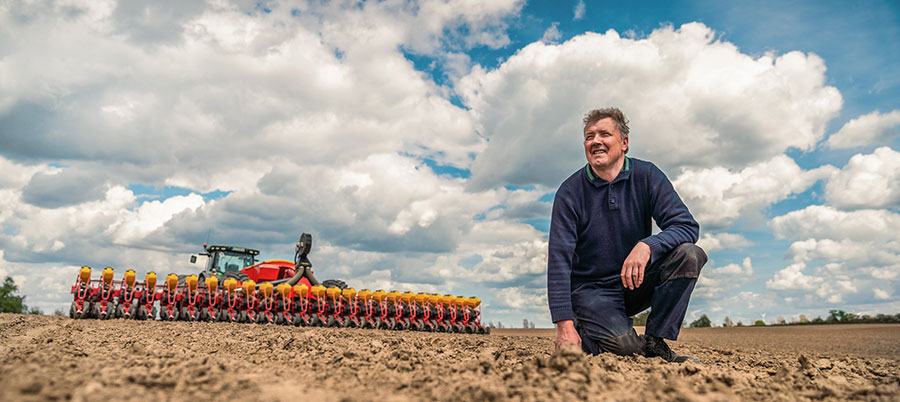 Thousands of farmers all worldwide have seen their farmland find its full potential thanks to the Tempo planter. Tempo L 24 is ready to take the next step on that journey.
Full control with E-Control
The iPad-based control system, Väderstad E-Control wirelessly delivers data about each seed that travels through the machine, including seeding quality, skips, doubles, distance in the row, and rate.
You benefit from user-friendly remote set up and calibration, as well as easy, real-time monitoring and control.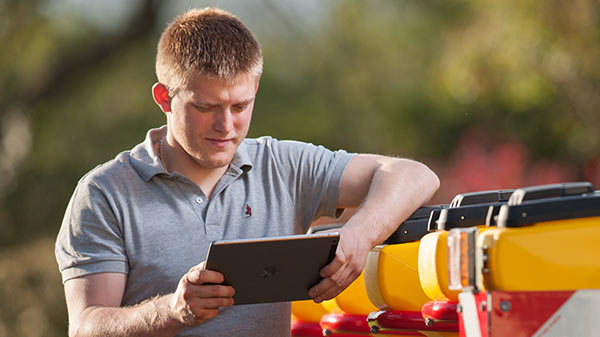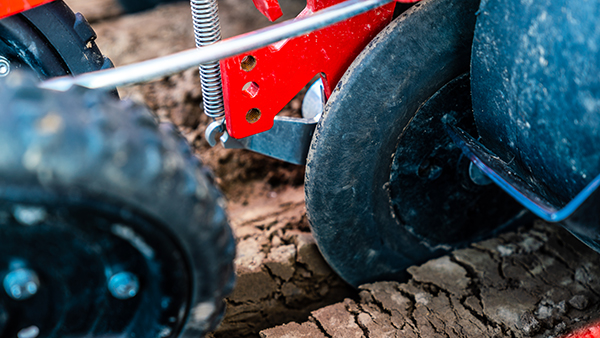 Small seeds kit
Planting a small seeded crop at shallow planting depth requires the planter to be very gentle to the seed. The small seeds kit for Väderstad Tempo ensures excellent results.
Small seed precision planting
Explore other models in the Tempo family