As early as in spring 2007, the first Seed Hawk machines arrived in Australia, Ukraine and Russia.
New technology with Seed Hawk
Seed Hawk machines are for broad acre farms, with requirement of large machines of up to 27 metres working width and with 27 cubic metre seed hopper.
With Seed Hawk in the programme, the Väderstad product family expanded considerably. Väderstad now has a wide portfolio of cultivation and seeding equipment, suitable for all tillage techniques from no-till seeding to conventional tillage.The enhanced product range meets the needs for smaller growers, as well as the largest broad acre businesses.
Officies in Poland and Hungary
During the period 2003–2007, Väderstad-Verken initiated and completed a range of construction projects in Sweden and in countries where the company has wholly owned subsidiaries.
The subsidiaries in Poland and Hungary acquired new premises. In Poland, the site chosen for the new building is in the area west of Poznan, by the main road between Warsaw and Berlin. The site was chosen not least on the basis of its proximity to existing Väderstad customers.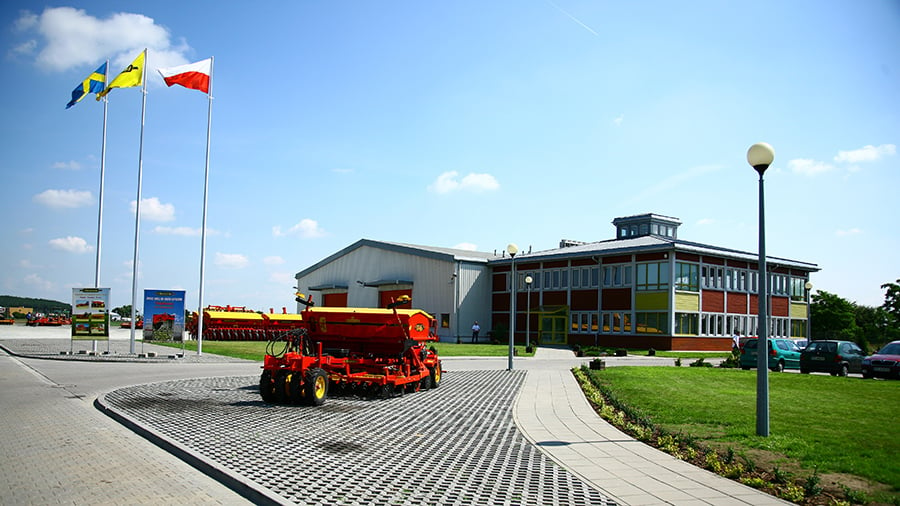 Väderstad machines in Saudi Arabia
When it comes to agriculture, Saudi Arabia is perhaps not the first country in the world to spring to mind. However, Väderstad has sold around 100 machines to date in this oil kingdom, mainly seed drills but also Carrier. "Everything in Saudi Arabia is irrigated. Without irrigation nothing would grow, but water is a scarce commodity in Saudi. There is a debate on whether it is actually justifiable to use large quantities of water for cropping," relates Väderstad MD Christina Stark, who visited Saudi Arabia in 2007.
In Saudi, lucerne, wheat and maize are grown for example. There are also large plantations of dates and olives.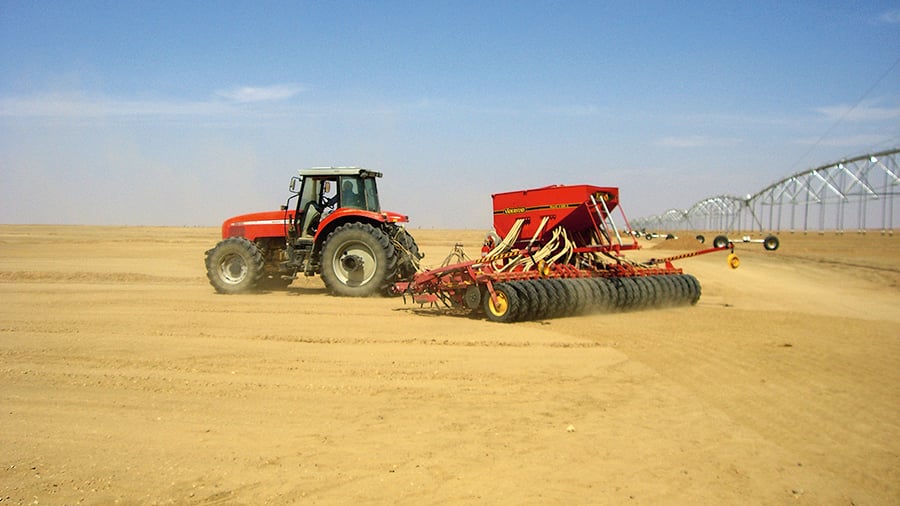 New subsidiary in Ukraine
In year 2006 a new subsidiary opened in Ukraine. Ukraine, with it's almost 40 million hectares of arable land, is likely to become an important market. The new subsidiary currently has 13 co-workers. A number of machines have already been sold in Ukraine and many second-hand Väderstad machines are also in use in the country. The second-hand machines are usually imported from Western Europe by farmers who have recently established themselves in the Ukraine.
New subsidiary in Russia
"This is our twelfth subsidiary. Russia is one of our fastest growing markets and it is important to have a presence there under our own control. The new subsidiary will be active in southern Russia, where we have selected Krasnodar as our base. Our Russian importer Ekoniva is not active in southern Russia. Overall, the establishment in the Krasnodar region will reinforce and extend our presence in Russia, says Johan Orrenius.
Extremely good soils and growing climate in Russia
The Krasnodar region, regarded as one of the main "bread baskets" of Russia, has the advantages of good soils and a favourable growing climate. The region, which is the size of Holland and Denmark combined, contains three percent of the arable land in Russia but is responsible for e.g. as much as 60 percent of all oilseed production in the country. The city of Krasnodar, which has around 635 000 inhabitants, is home to Russia's only specialist agricultural university.
"We already know that our concept for crop establishment – a combination of machines and cultivation methods – is very successful. The high quality of our machines will make for a long life on the enormous farms and soils of southern Russia", says a hopeful Johan Orrenius.