Air Cart 660-980
With a combination of precision, flexibility and capacity, the Seed Hawk air cart system delivers the right amount of seeds at the right time. The metering system is compatible in all types of seed sizes and, combined with the cart size of your choice, allows the Seed Hawk system to adapt to a wide variety of cropping preferences.
Smart, flexible, efficient
Precision seeding on large farms just got a big boost. Combining capacity, flexibility, and accuracy, Seed Hawk Air Carts will improve every farm's productivity.
Innovative technology throughout the Fenix III metering, iCon Wireless Control system, load cells and intuitive iPad monitor give the operator real-time data that can be used in the field and recorded for future reference. High capacity fans, large bins and high flotation tires allow you to apply the products you require, even in the toughest conditions.
When size matters
With its large capacity, Seed Hawk Air Carts are designed to give you more time seeding and less time filling. Offered in three sizes, the 660, 800 and 980 Air Cart have a total bin capacity of between 660 to 980 bushels (23258 – 34534 liters).
With bigger tires comes better flotation in wet conditions. A larger footprint decreases compaction by over 50% - on average from 27psi (1.86 bar) to 12 psi (0.83 bar).
Range of bin sizes to fit your needs
The modular bin design on Seed Hawk Air Carts features four separate tanks, which allow you more flexibility to manage seed and fertilizer combinations, depending on your farming needs. A separate 40-bushel tank, situated at the front of all Seed Hawk Air Carts, is ideal for canola, granular inoculant, micronutrients or other small volume products.
660 Air Cart
The 660 Air Cart offers the size and flexibility to keep your operation moving with the same technology found on larger Seed Hawk Air Carts.
40+160+160+300 bu. capacity
Tow-behind or tow-between
800 Air Cart
The 800 Air Cart allows you to get through the day with fewer fills so you can seed more acres with precision.
40+300+300+160 bu. capacity
Tow-behind
980 Air Cart
The 980 Air Cart is as good as it gets – and one of the largest air carts in the industry.
40+480+300+160 bu. capacity
Tow-behind
Individual bin load cells
Stopping to guess how much product you have left in the tank is a thing of the past. The modular tank design of Seed Hawk Air Carts features individual compartment load cells.
The load cells weigh each bin separately and provide real-time verification of remaining product. The iCon Wireless Control software uses the innovative Acres to Empty feature to calculate how many acres it will cover. This ensures more efficient filling times and allows you to pinpoint your required fill volume.
Innovative wireless control system
The iPad-based iCon wireless control system delivers complete and easy wireless control of your Seed Hawk air cart and toolbar, even when you are not in the cab.
With a wide range of innovative features like Acres to Empty, In-field Calibration, and Fit to Field, the iCon Wireless Control system provides you with more detailed real-time information, more automation, more customizable data, and optimized prescription mapping.
Fenix III metering
Farming's most advanced metering technology is engineered for exceptionally precise seeding, reliable performance and easy maintenance.
Integrated, seamless design defines the Fenix III metering system, ensuring consistent product flow. It means the motor, rollers, housing, inlets and outlets work together flawlessly – and handle products like inoculants, micronutrients and problematic seeds with ease.
Download brochures and manuals here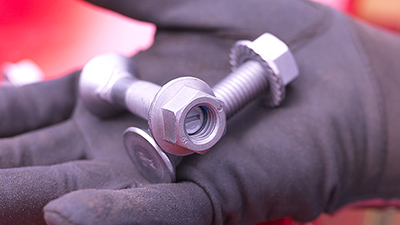 Service & parts
With a Väderstad service technician, you can relax in the knowledge that your machine is in safe hands and is kept at its very best…
Search Väderstad
Are you looking for a specific part, trying to find the article number or have you lost your instruction manual and wish to downloa…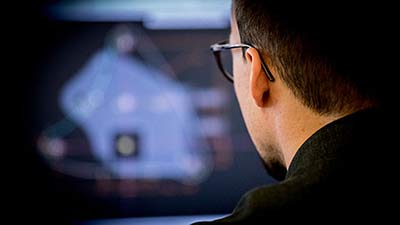 Patents
Published Patents and Patent Applications in force owned by Väderstad Holding AB. Go here to open or download a full list of patent…