However, there was no shortage of sceptics. A cultivator with fixed axles "could have difficulty getting farmers interested" thought one or two. Specially designed tines would give the cultivator a superior effect. Crister never gave up believing in the product and said to wondering farmers "Now you can work with the correct tine angle all the time".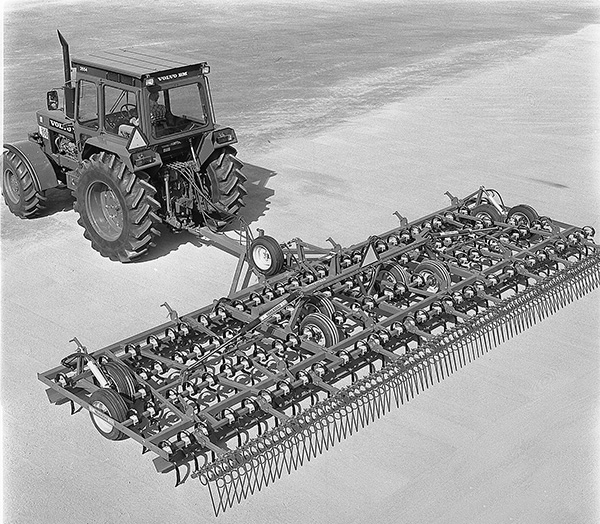 NZ stands for New Zealand
One Friday afternoon towards the end of 1981, there was a phone call from George Clough in New Zealand. He had seen Väderstad's products in Germany and wanted to work with Väderstad-Verken. Clough was a plough manufacturer in New Zealand and wanted to expand his range. He landed at Arlanda, rented a car and set off for Väderstad. He stayed over the weekend. The ongoing cultivator developments suited his purposes perfectly and a preliminary contract was agreed. George Clough would be permitted to manufacture the cultivators locally for the New Zealand market.
The next challenge - Soviet Union
From the first NZ-series, a number of machines were delivered to an oilseed growing project being managed by Weibulls in the Soviet Union. Daring perhaps?
The Russians bought a licence to manufacture their own NZ-cultivators. Väderstad got a decent payment, sold parts in unprecedented numbers and the Russians manufactured at least 10 000 cultivators. Even today, these 1980s cultivators from Väderstad are being used in e.g. the Baltic countries, Russia, Belorussia and the Ukraine.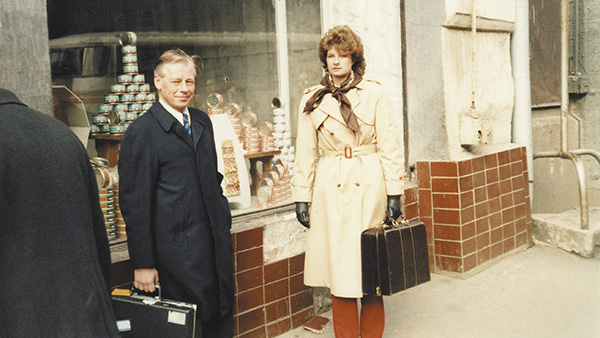 "It was not without some trepidation that we visited the Soviet Union for the first time in 1982", recalls Christina Stark. 'We' at that time included Crister Stark. The contact with the Soviet Union was set up by the agricultural attaché Vladimir Sheremetev in Stockholm.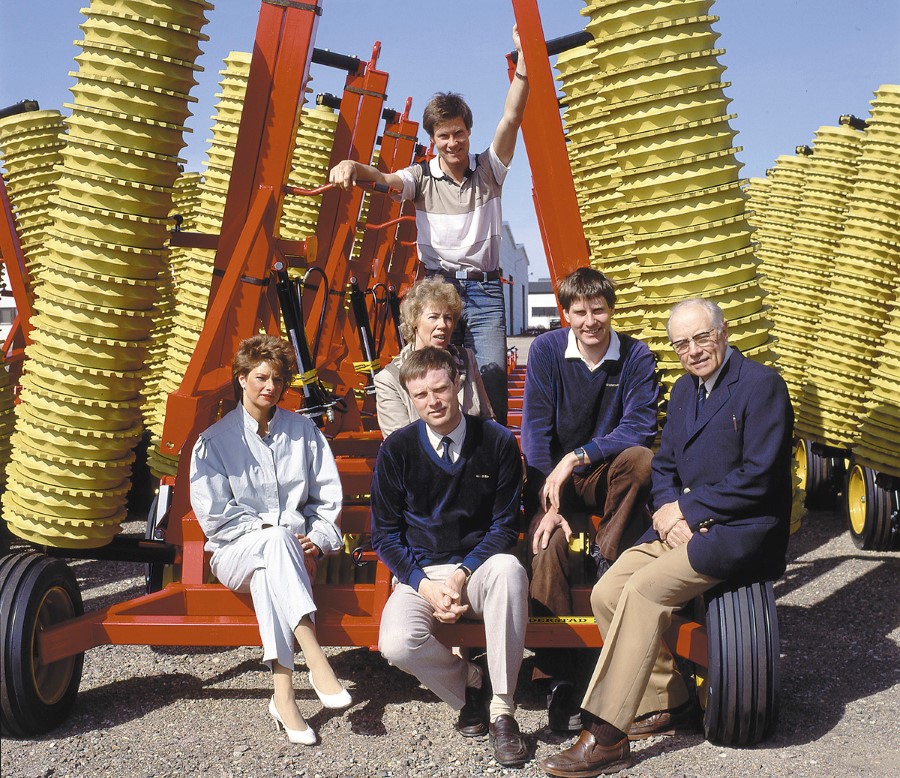 The Rollex concept was born
An idea for what would become the new Rollex concept was born during a trip to Denmark in 1980. A simple prototype was made some years later. Tests showed that it was possible to manufacture ring rollers more cost effectively than had been possible with the vertically folded HV roller series.
The prototype was carefully concealed to enable a future patent application and eventually production. Calculations showed that a cost saving of around 20 percent was possible with the same – or improved - customer operation compared with the earlier HV rollers.
The new construction had a favourably low centre of gravity. That was a plus and a strong card up our sleeve, important in a time when competition was increasing. More and more roller manufacturers had begun to copy Väderstad's HV-rollers or at least were strongly inspired by the success on the roller side of operations.
When a large company in the industry announced the launch of a series of rollers that would threaten Väderstad's interests, it was time to go into action. Väderstad launches its first direct drill.
Väderstad launches its first drill
Times were changing. In the middle of the 1980s, there were winds of change, particularly from England. English farmers were showing what agriculture should look like. At the time English farmers sold most of their machine collection, bought a box of matches (to burn straw in the field) and – a direct drill. Direct drilling had arrived, and with it big savings.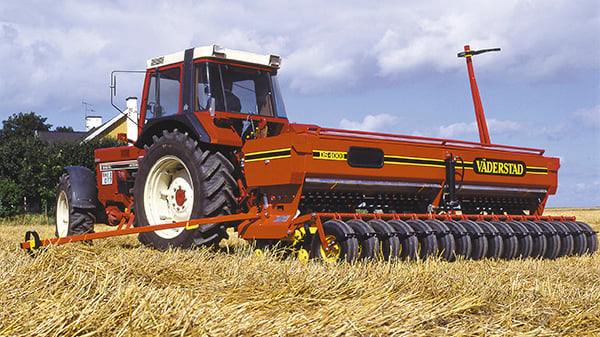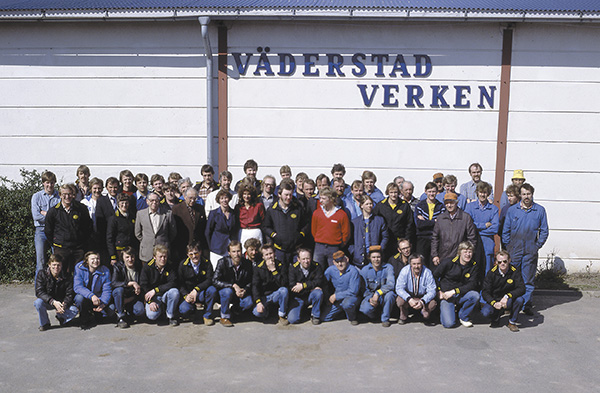 Bamlett was an importer
At that time, Bamlett LTD was importing successful Väderstad ring rollers to England. Bamlett was also one of the English manufacturers of direct drills. Two machines were bought for testing in the autumn of 1984. One of the English machines was lent to Torbjörn Rockler from Klostersta near Vadstena. He set to work at around noon on a fine autumn day to direct drill winter rapeseed. During the afternoon, he received a visit from Crister Stark, who had come to check his progress.
"Must have discs"
A hectic period began. After discussions with experienced farmers, it was very clear that the Väderstad seed drill should have discs. Rubber shock absorption seemed sensible since the machine had to cope with stones. The whole drilling area had to be evenly recompressed.
The machine should not have any wheels outside its working width. The concepts for section after section fell into place and a first prototype was built. A seed feed system was bought from and off it went for a first trial drilling in Skåne.
However, the bout markers broke
However, the bout markers broke off with a snap while still at the fuel station in Väderstad during refuelling. This called for a quick trip back to the factory for repairs and a new attempt at the journey a few hours later.

It would be an exaggeration to say that success was evident. After a few days of rapeseed drilling, which was in fact mostly 'skewed', the Stark brothers and the company's southerner Wilhelm Andersson returned home to Östergötland. Rich in experience, they saw a heavy period of work ahead of them. The drill they had tested had not been satisfactory on a single point.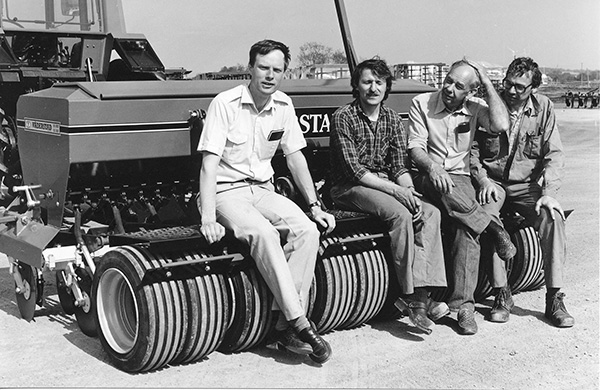 The DS-drill was soon in serial production. Improvements were still needed but the drill became very well liked by farmers because it provided a whole new range of flexibility in crop growing. The DS was primarily built for direct drilling but soon had several other areas of use.