Rune Stark used a rigid tine harrow to till the soil just like all the other farmers around. These had always been made of wood and for obvious reasons their durability was limited.
From wood to steel
Rune Stark grew tired of making a new wooden rigid tine harrow at the start of every season and spent his nights visioning one in steel. No sooner said than done. Rune Stark designed and built a rigid tine harrow using the experience he had gained from many years of farming.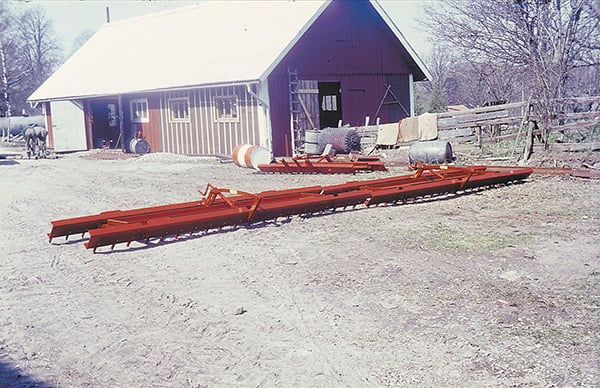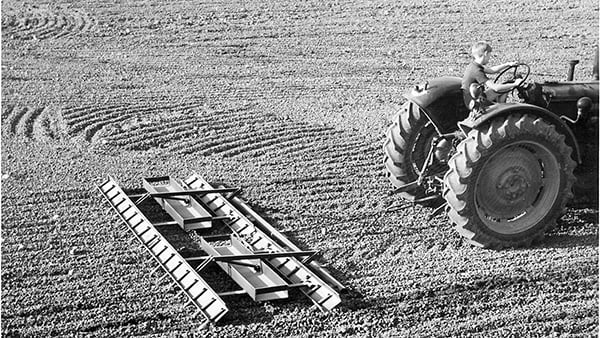 "Build it to last"
Shifting to steel at the time was a drastic quality improvement and a significant step towards modern-day agriculture. Rune Stark liked to build things that lasted and he commonly used the expression "make it last" to his co-workers. To this day the company is still practising Rune Stark's strong quality orientation together with a high customer orientation when developing new machines.
Experiment lead to a new harrow
The next plan was to develop the rigid tine harrow into more of a harrow and at the same time solve the problem of transportation.
An idea arose for a stable folding harrow. At the time it was becoming increasingly common for tractors to have hydraulic offtakes, which could be used for folding the harrow during transport.
A prototype was built and a neighbour known for being heavy-handed with implements was employed as a test driver. The new creation attracted much attention and made a lasting impression on the farmers in the area.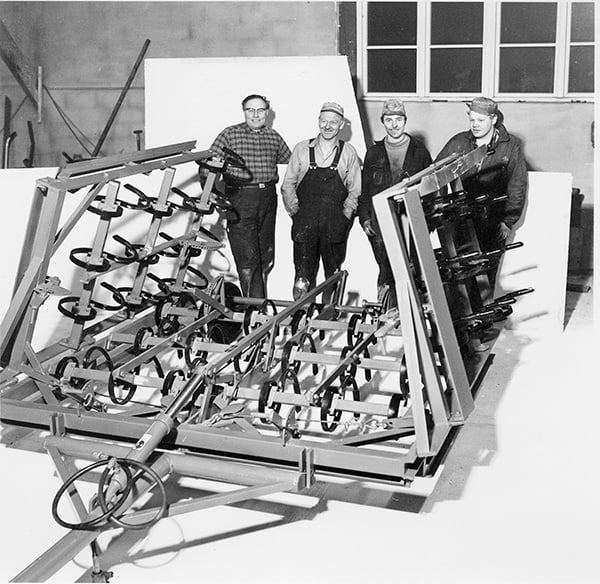 It became a business
Other farmers in the area noticed the new design and saw how well it worked. This led to orders coming in for the first product line. Soon enough "Rune Starks Mekaniska Workshop" was in business and the first building blocks were laid of what today is Väderstad AB.
Launch of a cultivator
In 1968 Rune Stark launched a cultivator, which became a sensation by any standards. In the following years farmers began to make pilgrimages to the company in Väderstad.

Siw Stark prepared lunch for the visiting farmers and many ordered cultivators. During the winter of 1968-69 after a very heavy snowfall, a taxi driver came struggling through the drifts. He was waving a telegram, just like a scene from the movies, and Rune Stark went out to meet him. Since the telephone line at home was usually engaged, Pehr Högfeldt from Mälardalen's Lantmän had sent a telegram to request some cultivators for the spring.
Around 40 cultivators were manufactured that winter.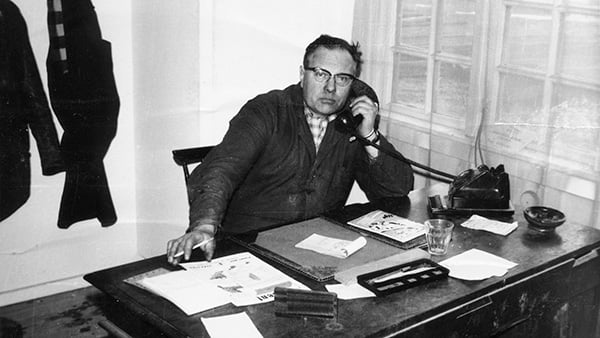 Conditions were "Stark" in the beginning
To be honest, Siw Stark had no great belief in Rune Stark's rigid tine harrows at the start. However, she still became almost overwhelmingly involved in the company, despite the weak economic conditions in the beginning and despite the fact that she had the double work of taking care of the small children.

"I saw an Egge cultivator which was red and flashy and when ours was standing beside it. Our boring green coloured cultivator seemed like nothing. Rune thought that paint was an unnecessary waste of money and the truth is that he never really listened to me. Besides, there was no extra money around to make any changes", says Siw Stark.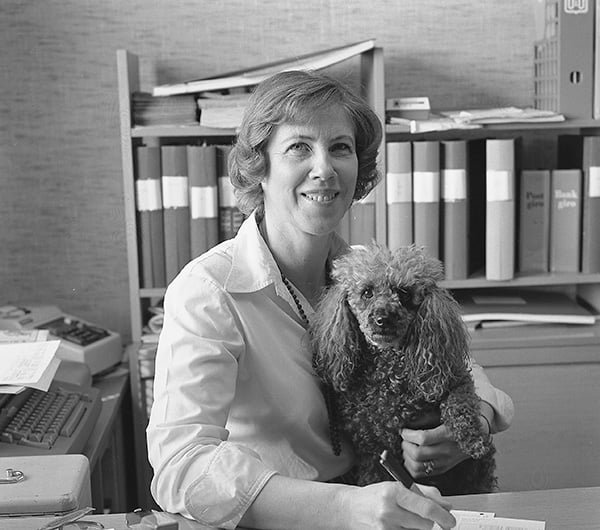 "I began to list the deliveries in an ordinary calendar. Rune Stark was paid cash nearly every time and it was fantastic to see our finances improve. It all grew and grew and became harder and harder. Remember that I had three small children at the time", says Siw Stark.

In the early days Rune Stark was infamous for never being home and for being difficult to reach by telephone. His time was taken up by manufacturing and delivering his increasingly popular machines. Telephone calls were often taken by Siw Stark and sometimes it became a little too much for her. One day when the representative for a large machinery firm in central Sweden called, "You have to realise that we can't make harrows for the whole of Sweden!", she said troubled over the delivery problems and almost in tears.