Improve your result on heavy soils
The BreakMix point combines the advantages of breaking compactions with a very intensive mixing. BreakMix adds versatility, lowers input cost and more importantly improves the agronomical working results. The BreakMix point is intended for primary or secondary tillage, on farms with heavier soils with risks of compaction.
Two tasks combined in one point
Mixes at optimum depth
Since the bacteria and fungi are most active in the topsoil, we want to mix residues in the top 10cm of the soil for a faster decomposition. By not mixing at depth, BreakMix avoids pulling up clods to the surface.
Expert on compaction
Breaking down to 30cm depth eliminates compactions and pans, while also enabling water transport two ways – both upwards and downwards.
Designed for performance
Hard metal plates made from wolfram carbide prevents any change in point length and also makes it stone recistant. This maximises the points working life in field.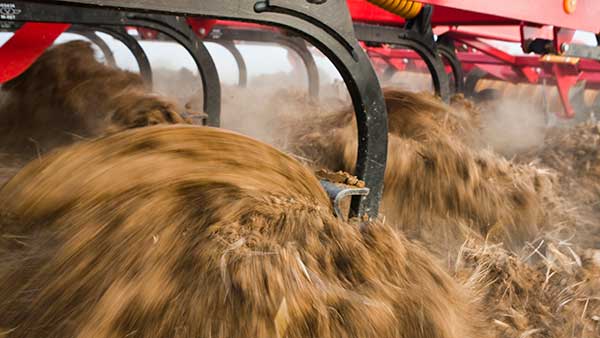 BreakMix can be fitted to the tine cultivators Cultus, Opus and TopDown.