The SoilRunner has been developed alongside the production of Väderstad's Carrier L & Carrier XL 425-825. It is a U-profile packer which uses soil to act against soil, leaving an open cultivated surface. Owing to its design, the SoilRunner does not clog, as the U-profile is filled with soil and this reduces wear.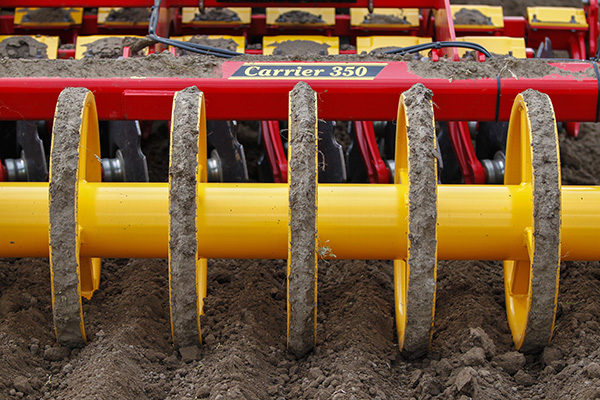 "Soil-to-soil"
This approach leaves an open cultivated surface and also works very well in wet conditions.
The principle of the packer soil-to-soil, is grounded in significant customer demand for a packer that works on both light soils and in wet conditions, without the need to push, and which leaves a good structure after the machine, says Bernt Mårtensson, concept developer at Väderstad.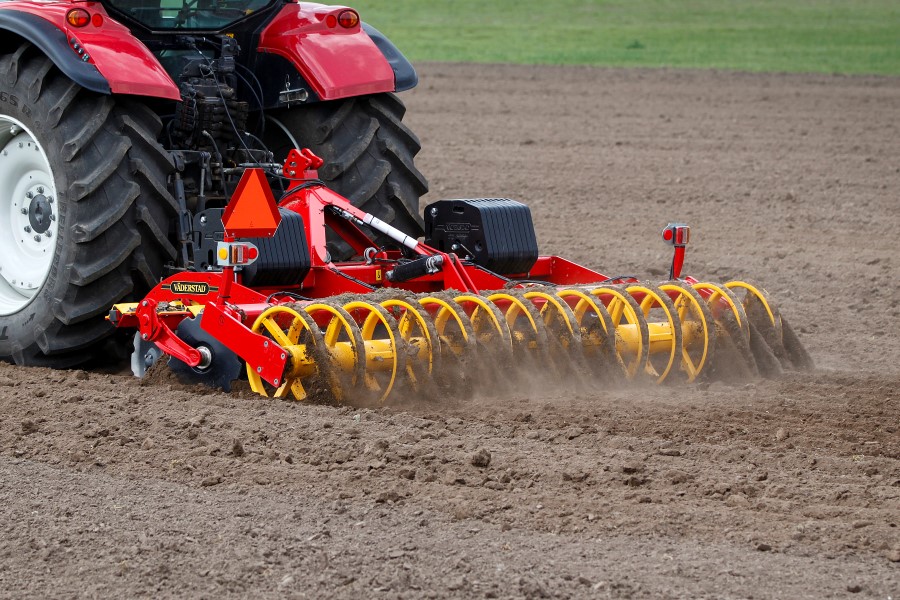 30 procent lighter
The new compacting packer is more than 30% lighter than SteelRunner, which considerably reduces lift requirements.
- With this packer, even smaller tractors of less than 150 hk can handle the Cultus and the Carrier. On many markets farmers prefer mounted machines, it provides an increased agility on smaller fields. Although we have designed them with a larger diameter in order to optimise functionality, we have reduced the weight by up to 30%, says Bernt Mårtensson.