The pneumatic BioDrill BDA 360 can establish small seeds with precision down to a rate of 1kg/ha. To ensure an even distribution over the whole working width, BioDrill BDA 360 is equipped with the proven Fenix metering system, a powerful fan and very effective spreader plates.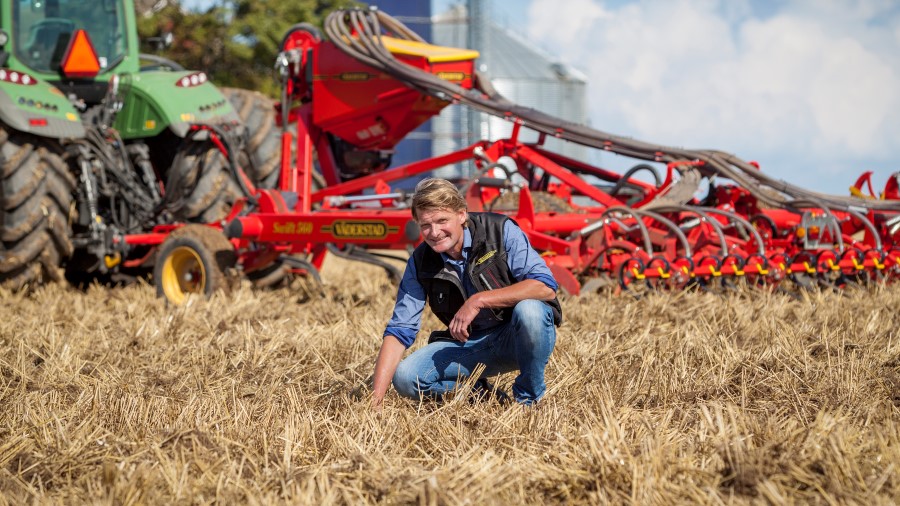 The farmer Per Pålsson is one of the first to test drive BioDrill BDA 360 together with the tine cultivator Swift. After harvest Per Pålsson spread slurry on the field, and then cultivated it at 20cm working depth with the 5.6m wide Swift.
– Thereby the field was ready for seeding, and all I had to do was to look at the weather reports. When the time came, we only needed one pass with our Swift 560 with BioDrill BDA 360 to complete the seeding, says the farmer Per Pålsson.
With BioDrill BDA 360 mounted on his Swift 560, Per thereby save both time and money when establishing the oil seed rape. This year the seeding was completed at August 3 rd, at a working depth of 15 km and working speed of 10km/h.
The mountable small seeder BioDrill BDA 360 is available for Swift year model 2017.