Farmer: Marcin Walczak
Company: Rolwax
Location: Przydroe Mae, South-western Poland
Farm size: 600 hectares
Crops: Wheat, oilseed rape, maize
Tempo model: Väderstad Tempo F
Marcin Walczak is one of six shareholders of Rolwax Sp. z o.o. Its contemporary history dates back to 1993-1994 - then the local state farm was transformed into a company that operates to this day.
The total area of the farm is 600 ha; 150 ha of wheat, 200 ha for rape, and 250 for maize 250 ha. Rolwax deals only with plants, does not run animal. It manages low quality lands (the bonitation coefficient is 0.98), mainly soil class IVA, IVB, V.
The Tempo F is used in Rolwax primarily for sowing maize. – "This machine gives us an advantage over the competition. We are very satisfied with the quality of the crop we achieve thanks to Väderstad equipment, which results, among others, in from the fact that they allow for a higher sowing speed. You can drill up to 20 km/h. That's three times faster than using conventional planters. In the case of corn, the start and end of treatments at the optimal moment means that we obtain excellent emergence and better yields, and hence, higher financial results in agricultural production" - says Marcin Walczak, one of the six shareholders of Rolwax.
What does Marcin Walczak appreciate the most in Väderstad machines? At first the way that they are produced with high quality materials. Also he enjoys simplicity of usage. In his opinion technical solutions as this make you satisfied in work. – "We also have a Spirit seed drill and Carrier with CrossCutter Knives. In addition, we plan to buy a NZ Aggressive cultivator - concludes Marcin Walczak.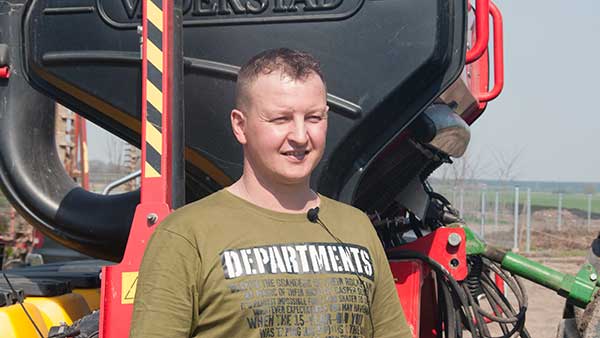 Farmer: Arkadiusz Gobiowski
Location: Lipiany, North-west Poland
Farm size: 300 hectares
Tempo model: Väderstad Tempo T
Read more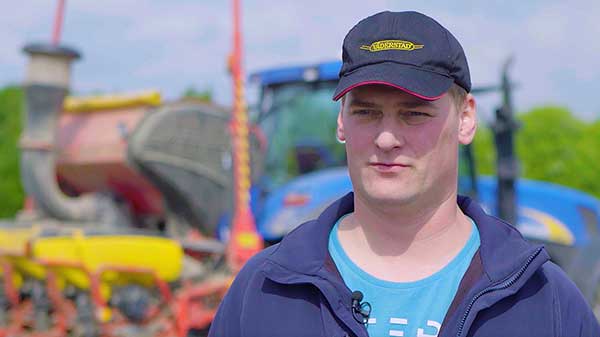 Farmer: Grzegorz Urbanek
Location: Podkarpacie region, south-eastern Poland.
Farm size: 350 hectares
Crops: Maize
Tempo model: Väderstad Tempo T
Read more