- In conjunction with stricter environmental regulations, we have noticed an increased demand to make use of a greater proportion of the nitrogen in the liquid fertiliser.
By mixing it at the time it is deposited, more nutrients become available for the subsequent crop, says Magnus Samuelsson, concept developer at Väderstad.
In order to adapt to the harsh environment associated with fertiliser delivery, the Carrier X can be fitted with a new slurry kit. The package includes a galvanised frame, carbon rod protection, an hydraulic wing lock and stainless steel hydraulic couplings.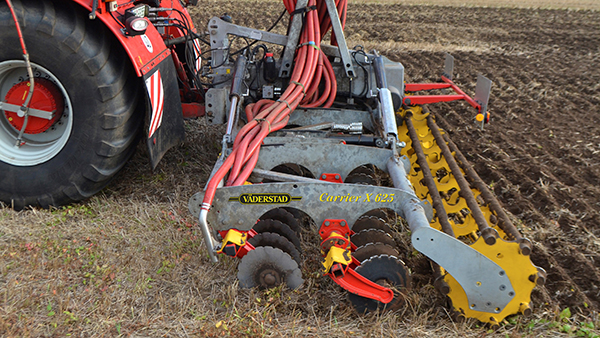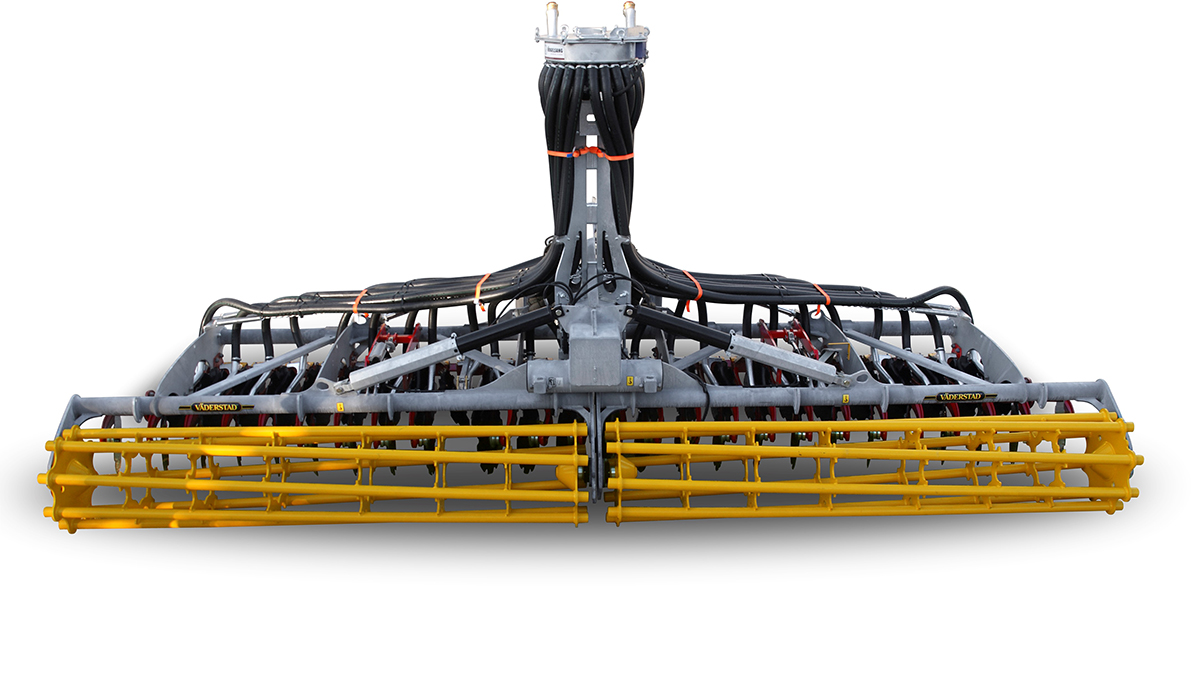 - The result is a machine with a very long working life even in demanding environments, says Magnus Samuelsson, and continues:
- In the field, Carrier X with slurry kit provide the same high quality working result as the rest of the Carrier family. As always, the conical discs arranged in an x-formation offer a very effective mixing at the same time as the machine always travel in a straight line behind the tractor.
The slurry distributor head and spreader equipment need to be supplemented from an external supplier, such as Vogelsang.
Carrier X with slurry kit will go into production in the first quarter of 2017.
Product family Carrier X
Carrier X is a mounted foldable disc cultivator that combines versatility with high capacity and performance. The machine is designed for high speed shallow cultivation and effective stubble mixing down to 10cm. Carrier X can be fitted with either 45cm discs with small notches or 47cm TrueCut discs, and is available in working widths 4.25, 5.25 and 6.25m. When folded the transport width is 2.4m.