The mountable small seeder BioDrill BDA 360, with an electrical radar-controlled metering system, is adapted for the rollers Rexius 1020 and Rexius 1230. The rollers can be fitted with a new spreader ramp which, thanks to its design, provides an exact and even distribution over the entire working width.
To offer high versatility, the spreader ramp can be easily configured into two different setups.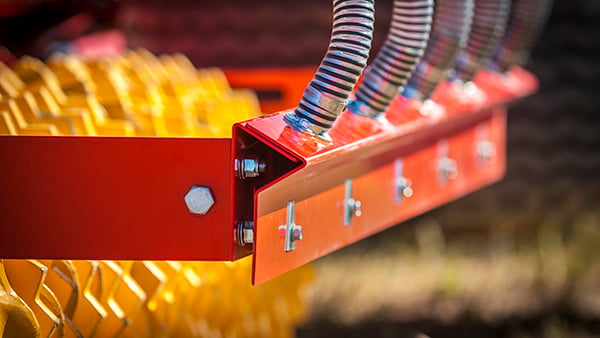 – The first alternative is to mount the spreader ramp behind the packer. This opens up for the possibility to spread blackgrass granules or slug pellets together with the roller operation. Blackgrass and slugs are an increasing problem and by combining several operations in one pass, you can both save time, fuel and money, during a hectic period at the farm, explains Bernt Mårtensson, concept developer at Väderstad.
This October Rexius 1230 can be equipped with the heavy packer Cambridge HeavyDuty, which increases the capacity and ensures that the seeds makes good contact with the soil and have optimal growing conditions, while also pressing down stones from the surface into the soil.
The Cambridge HeavyDuty packer increases the weight of the machine to 7380 kg, and the diameter of the packer is 57cm.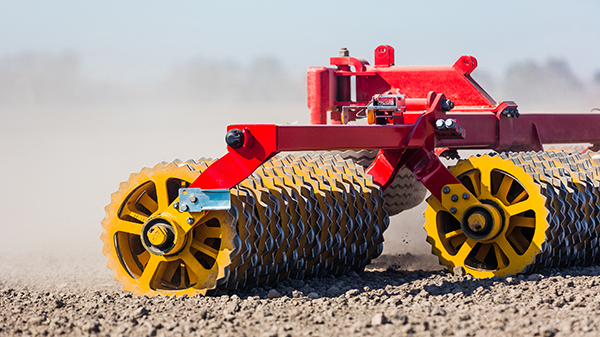 – When fighting blackgrass or slugs, creating a heavily consolidated and levelled field, where blackgrass granulates or slug pellets then is uniformly distributed over the whole working width of the machine, is very crucial, says Bernt Mårtensson.
Small seeding
– The second alternative is to mount the spreader ramp in front of the packer, which is well suited for effectively establishing small seeds like oilseed rape, cover crops or ley. When BioDrill BDA 360 have placed the seeds, the packer then ensures a good consolidation, says Bernt Mårtensson.
Rexius 1020, with a working width of 10.2 meters, and Rexius 1230, with a working width of 12.3 meters, can be equipped with BioDrill BDA 360 from August.