It is thanks to the versatility of Rapid that it will continue to be a self-evident component of most of our cultivation processes, despite the fact that it is 25 years old. Regardless of what the trends are, whether they are direct drilling, simple ploughing or use of a cultivator, this machine is part of the process.
- Rapid is the toughest seed drill on the market in that it is so durable, both in its entirety and with regards to each individual component. It's also one of the most reliable machines, given that it is constructed in such a versatile ways, explains Johan.
Five generations
Rapid has undergone five significant generational shifts over the years, but each year adjustments are made.
- Some examples include greaseless bearings, larger and tougher discs, new post-harrowing solutions, new front tools, more settings from the tractor cab — as well as hydraulic ones such as the E-Control solution, explains Johan.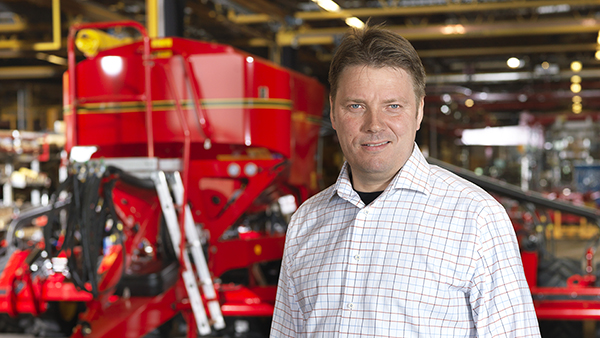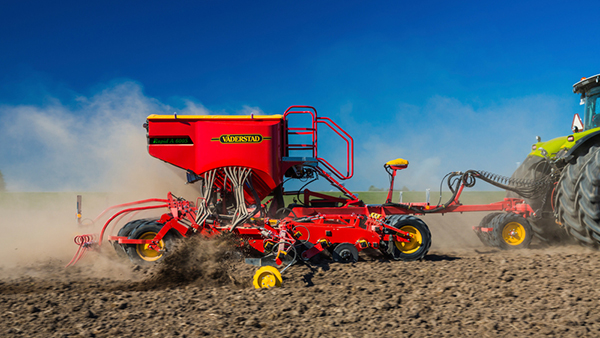 Customer collaboration - a success factor
The greaseless bearings ensure that the new machines are maintenance free. Previously, it was necessary to go in under the machine and manually lubricate the bearings, taking on all the risks involved, such as having the discs hanging directly overhead.
- So this was a customer request that we had been developing together with the supplier over a long period of time No such technical solution existed before. It is an important success factor for us that we can work together with our customers when we identify a need. In this way we can develop the machine's of tomorrow, says Johan.
I partnership
In the future we will form part of the farmer's cultivation system to an even higher degree and we are generally aiming for greater precision and more automatic functions. User friendliness and interface are areas that we are continuously developing. Customers will have even more opportunities to configure their ideal machine.
- A machine is never finished: there are always new conditions and users to adapt to. When it comes to the E-Control system, that can either be integrated into a larger system together with GPS maps or it can be its own independent GPS function. Machine development and user experiences will continue along the same line as they have done thus far. One thing's for sure: Rapid is here to stay, concludes Johan.