Depending on the need for reconsolidation and weight distribution, the tine cultivator Cultus can now be delivered as a mounted machine without the hydraulic packer. Instead of the packer, Cultus is equipped with hydraulic levellers and carrier wheels.
- We have noticed an increased demand for having the opportunity to prepare the field for the spring drilling, by cultivating it later in the autumn. By offering Cultus without its packer, the farmer gets a light machine well suited for moist conditions, says Johan Alsäter, product manager Soil at Väderstad, and continues:
- The hydraulic levellers, which the driver is able to control from the cab, creates an even result and an open soil structure. Meanwhile, the robust carrier wheels ensure an exact working depth.
Together with Väderstads wide point offering as well as the unique MixIn shin, the tine cultivator Cultus provide a very effecting mixing of crop residues, irrespective of field conditions. The new version of the machine, will complement the other versions in the product family.
From year model 2017, Cultus can be delivered in the following three versions:
Mounted with the re-packer and mechanical levellers
Trailed with RubberRunner and mechanical levellers
Mounted with carrier wheels and hydraulic levellers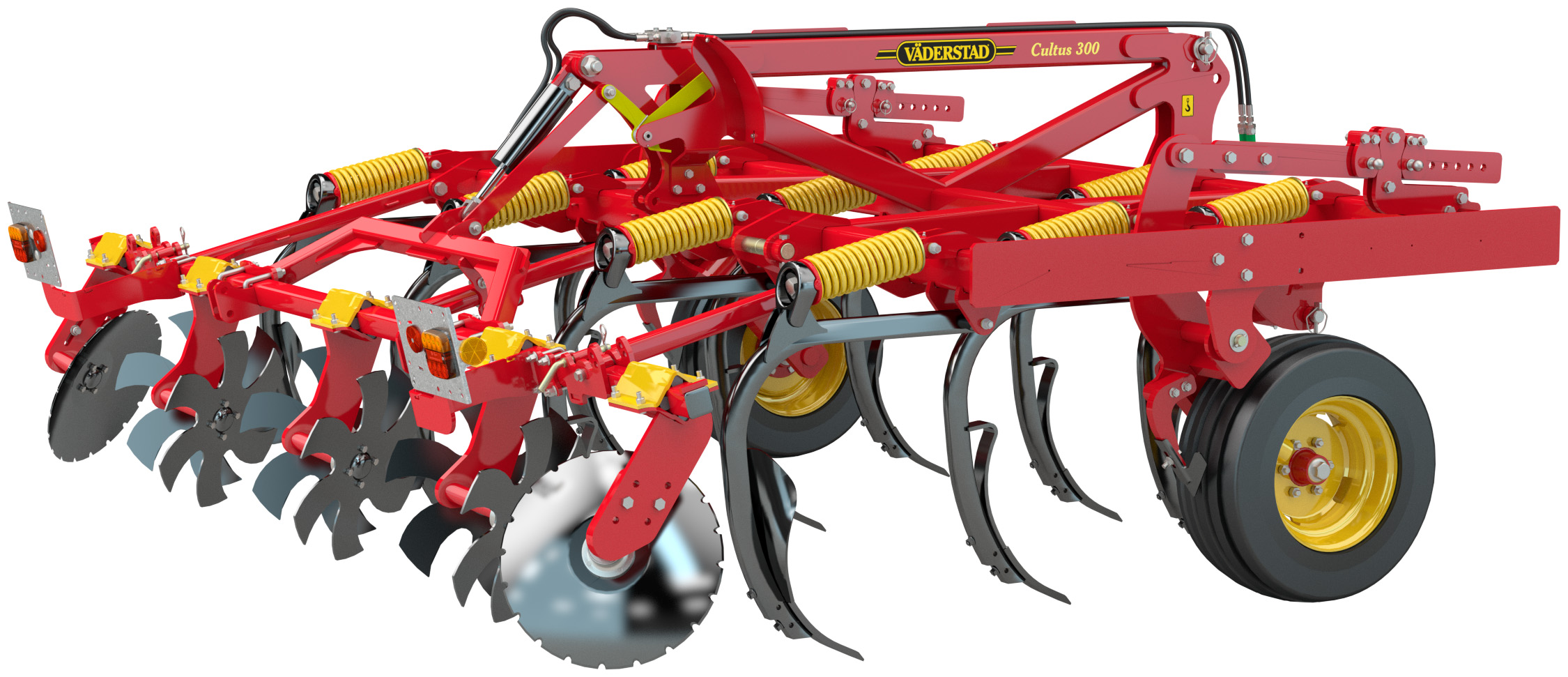 Product family Cultus:
The rigid tine cultivator Cultus has a spacious frame construction, excellent mixing capabilities and a wide range of packer options. The powerful tines, with a tine spacing of 30cm and a very effective mechanical stone release at 400kg, can work down to 25cm. Cultus is available in working widths from 3.0 to 4.0m.