The newly developed seed drill incorporates many innovations in several respects, all with ground-breaking technical solutions. It is equipped with E-Control and Gateway. Spirit R 300S is available with 12.5 cm row spacing.
Cultivating front tool
Spirit R is equipped with System Disc Aggressive. The front tool with conical 450 mm discs provides intensive soil cultivation and produces an even soil structure. The machine runs straight behind the tractor as the discs are mounted in an X-pattern. The working depth can be easily adjusted from the operator panel.
New frame construction with central frame beam
The frame is optimised for a machine with a 3 metre working width. The central beam provides easy access for service and adjustments.
OffSet support wheels with large 400/55-15.5 radial tyres roll lightly over the surface and provide good consolidation packing and cultivation, enabling the machine to sow in all tyres of soil.
Seed hopper with integrated fan
The seed hopper in rotational moulded plastic is all of 2800 litres and corrosion resistant. The design makes it easy both to fill and empty. The working platform is located at the side of the seed hopper, making all parts easily accessible when filling.
The fan is located high up and integrated into the front of the seed hopper to minimise the intake of dust, at the same time as all sensitive components are protected. The solution gives the feed system enhanced durability. The air distribution system has low oil requirements and is adapted to smaller tractors.
Completely new feed system
"The new electrical Fenix III feed system is designed for smaller working widths and provides even seed distribution in each seed coulter," says Bernt Mårtensson, Concept Manager at Väderstad AB. "The system can handle everything from 1 kg up to 500 kg of seed per hectare at speeds up to 15 km/h."
The seed is distributed between two distributor heads, which enables half of the machine to be switched off. The seed system is connected to an optimised air supply with low pressure requirements.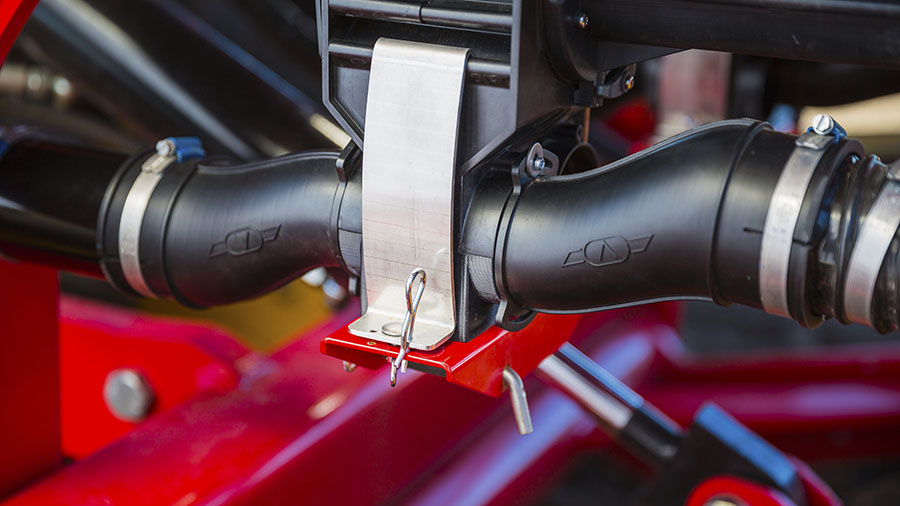 Seed coulters and following harrows
Seed placement is performed with a 380 mm, offset V-disc and 380x65 mm consolidation wheels. Following harrows are available in two versions. A light version with harrow tines on each seed unit or a centrally suspended following harrow. Following harrows and coulter pressure are easily controlled from the operator panel with active regulation of the set value.