Väderstad has demonstrated very strong growth in recent years. During the past year growth increased by 16 percent, to € 240 million. In the same period, the company took on over 90 new staff and now employs 1 100 people in 13 countries.
"We see huge potential in Seed Hawk, since a local presence on the North American market is necessary for success. Tempo, Väderstad's precision seed drill, will be an important product in accessing this market and together with the Seed Hawk range will increase the chances of success for both companies", said Christina Stark, CEO of Väderstad.
Seed Hawk has also shown expansive growth and since 2006 has increased its turnover by 700 per cent, to the current level of € 46 million. The company employs 250 people.
"Seed Hawk has shown fantastic development to date and the ambition is to continue developing the company at the same pace", said Christina Stark.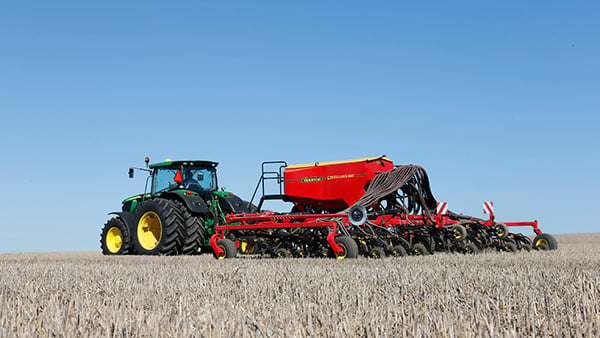 Continuing growth
The acquisition of Seed Hawk is a step in Väderstad's strategy for establishing itself in North America.
"This is a strategically important decision. We are convinced that continuing growth on the world market is necessary. Through this acquisition, we achieve geographical, technological and commercial expansion, as well as positive synergy effects", said Christina Stark.
Two separate companies
Seed Hawk will continue to be managed as a separate company, with its head offices and manufacturing in Langbank, Saskatchewan. The company's current General Manager, Peter Clarke, will become President and CEO and its two founders, Pat Beaujot and Brian Dean, will continue to work on strategic product and market development.
"We have a good relationship with Väderstad's owners and know that they will continue building a very strong company in Langbank, since they always look to the longer term", said Pat Beaujot.
The contract was signed in Regina on the 15th of October 2013.