The test shows that the doubles decreases when the speed increases all the way up to 15 km/h. In terms of skips the Tempo was the highest performing machine.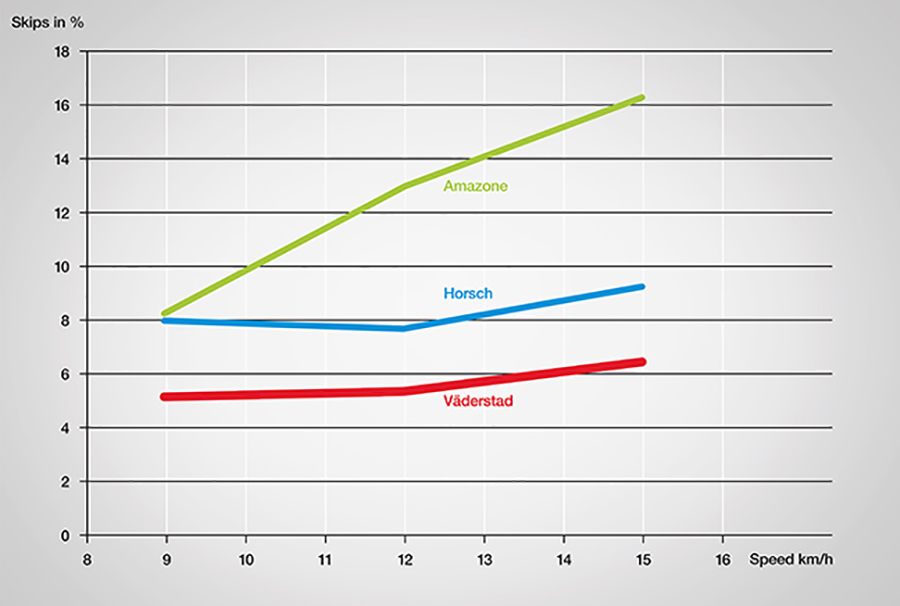 Test result skips
The graph shows that the number of seeds (in percentages) that are misplaced, in other words not placed with perfect accuracy. The diagram shows that the Tempo planter has the least skips in comparison with the competitors.
Test resolt doubles
The graph shows that Tempo is performing with increasing accuracy when the speed increases up to 15 km/h. The term "doubles" implies that two seeds are placed at the same location.