"What is unique with the new tyres is the new pattern design, with higher lugs and a new high-performance tread compound. The tyre also has a tubeless construction", explained Fredrik Lundén", Director of sales at Väderstad.
"The new pattern gives the tyre better self-cleaning capacity and has a lower impact on the structure of the surface soil. The high-performance tread compound together with the new pattern gives better durability", said Fredrik Lundén.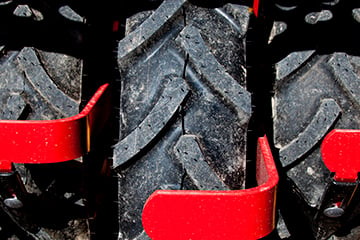 As an option for customers drilling in extreme conditions (flinty soil or sunflower stubble), Rapid RD 300-400S/C can be ordered with reinforced tyres called AramidPro, which have two extra layers of aramid cord. These AramidPro tyres reduce the down-time resulting from punctures.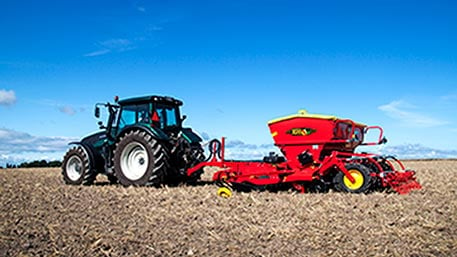 Rapid 300-400C/S with System Disc Aggressive
The difference between thee previous System Disc ans System Disc Aggressive is th elarger conical discs (450 mm compared with 410 mm), which are set at a greater angle. This gives much better capacity to mix in trash an crop residues.
The new tyres and System Disc Aggressive is available from January 2014