Highly productive meets highly intuitive
Like the machine it controls, the iCon Wireless Control System is intuitive and easy to use. It features a simple interface, home screen automation and operator advancements - like the Acres to Empty feature – to provide detailed, real-time status of the system while making operation easier.
The control system is developed as an app to easily download software updates via an internet connection.
Wireless Freedom
Wireless control provides substantial benefits for seed drill systems. Carry your iCon controlled tablet with you to gain full seeder control and eliminate the need to go back and forth between the tractor cab and the machine. The portability simplifies calibration and helps to troubleshoot for blockages, fill the tanks to the appropriate level, or even use the meters to empty the air cart. Plus, you get less in-cab wiring and fewer connection points.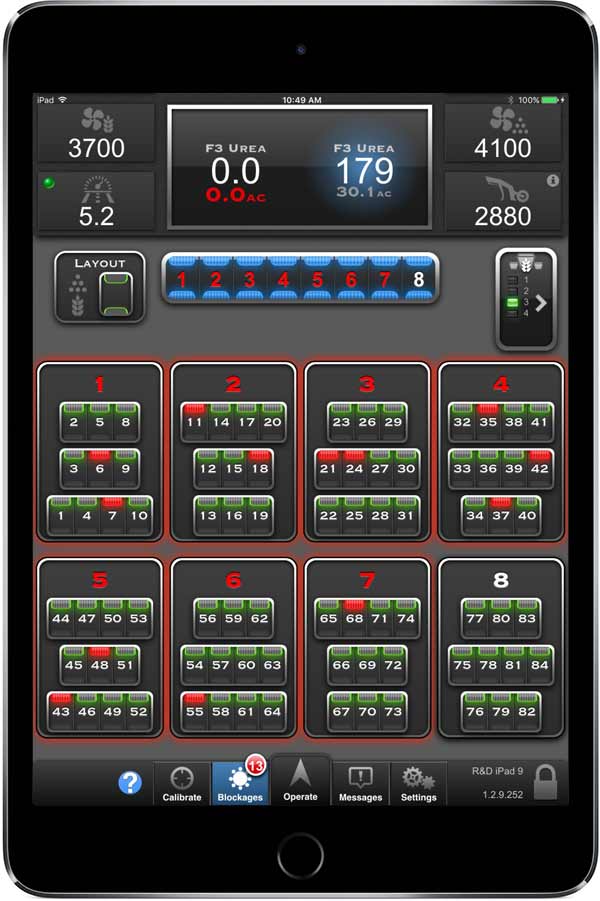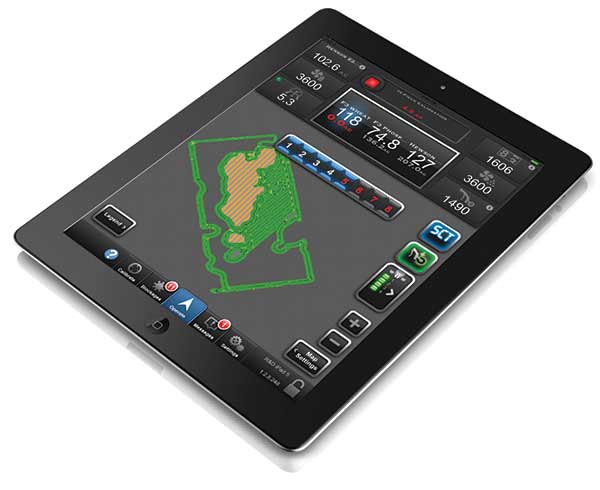 Fit-to-Field rate adjustment
The Fit-to-Field function makes product changes much easier. This iCon feature automatically adjusts seed and fertilizer rates to empty* the Seed Hawk air cart over the remaining acres in your field. It's easy and efficient, eliminating the guess work when emptying the cart.
* 200lbs. of product will remain in the bin at empty
In-field calibration
The iCon in-field calibration function confirms static calibration values during seeding, by using load cell data. This information is transmitted wirelessly to the iCon Control System to ensure you are applying products at the correct rates throughout the field.
Optimize your Rx mapping
Even though prescription mapping is supported by most manufacturers, only the iCon Wireless Control System on Seed Hawk seed drills offers you the ability to control the application of variable rate maps down to a 10' (3 m) section of a field which ensures greater accuracy.
The iCon Wireless Control System, combined with the Fenix III meter, automatically adjusts rates for each section* of your Seed Hawk Toolbar based on your Rx map. This ensures more accurate and optimized variable rates for different Rx map zones.
Industry-standard will apply one rate across the entire width of the machine, which can be 50' - 100' (15 - 30 m).
*Seed Hawk toolbars have between 4 and 8 sections, depending on the machine size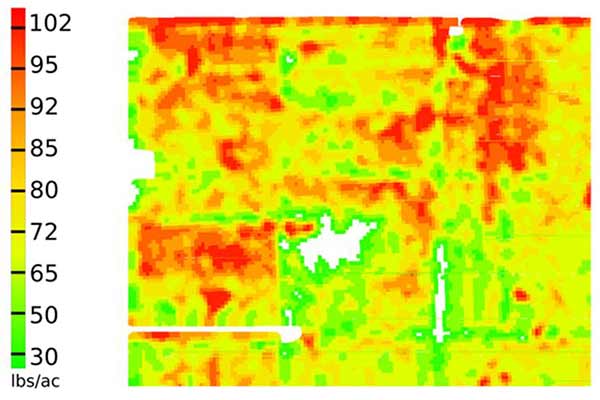 Always up to date
At Väderstad, we find it very important to support and service all our customers to the fullest. Therefore, all iCon software updates are easy to download free of charge.
With iCon, you are always sure to benefit from the latest technology and the newest innovative solutions from Väderstad.