The turnover was 200 million € in fiscal year 2016
Väderstad AB has experienced rapid growth over the last decade with sales numbers 5-fold since year 2000. With new markets and products constantly added to the portfolio the turnover reached 200 million € in fiscal year 2016.
The five largest markets include Sweden, Germany, UK, France and Russia.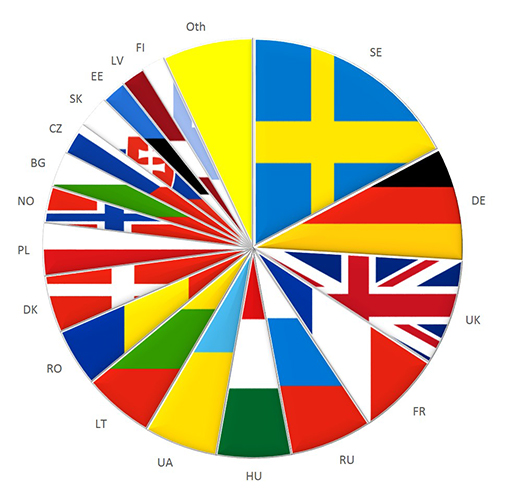 The number of employees are 830
In the early 90s the first subsidiary opened in United Kingdom. Now we have 13 subsidiaries mainly in Europe, but since end of 2016 we also have a subsidiary in Canada.
Part of the Väderstad Group
Väderstad AB is part of the Väderstad Group. The Väderstad Group consists of Väderstad AB, Seed Hawk Inc, Svensk Presshärdning AB and Väderstad Farm AB. Today the group employs over 1100 people across the globe. In the fiscal year of 2016 the group had a total turnover of 236 million €.